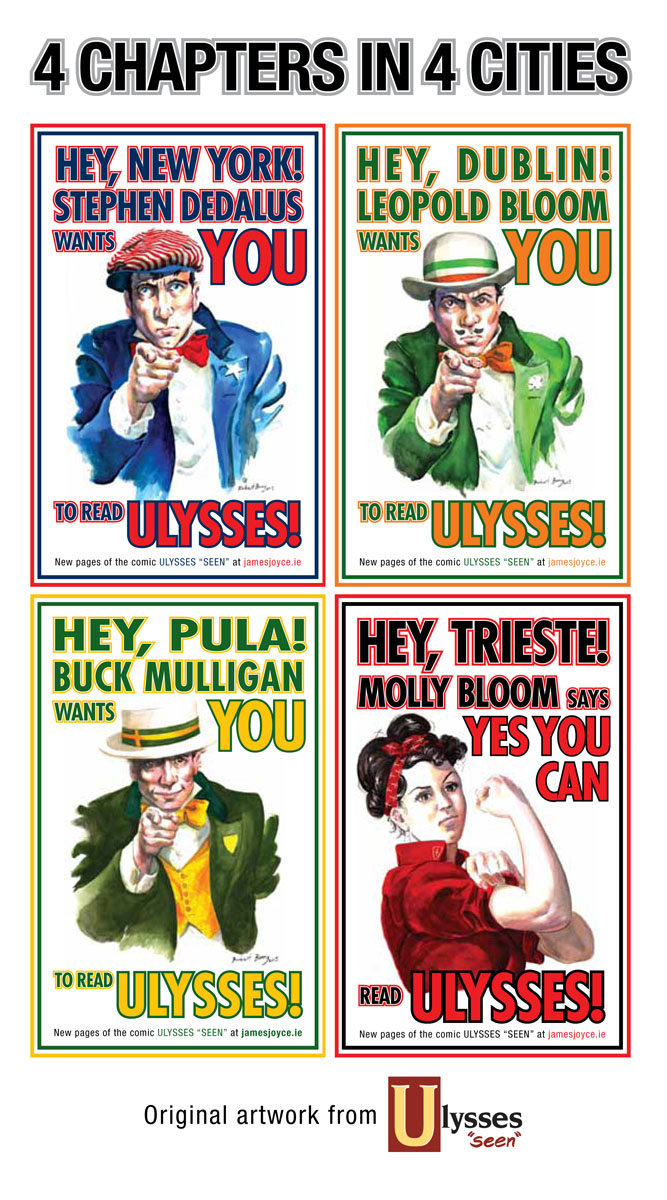 It was a busy Bloomsday 2013 for Ulysses "Seen". My project partner, creator Robert Berry spoke about the project in front of Audiences at the James Joyce Centre in Dublin, Ireland and at Heidelberg, Germany's first ever Bloomsday celebration. The original art from four different episodes was shown in as many cities: New York; Dublin; Pula, Croatia; and Trieste, Italy.
Rob and I were fortunate enough to have the opportunity to collaborate on the creation of advertisements and collateral materials for The James Joyce Centre's Bloomsday event and the logo for the Global Bloomsday Gathering event, which brought readers from 25 cities on 6 continents together via the internet and large TV screens. Readers included Joyce scholars, famous Irish actors, and our own Robert Berry.

The comic will resume on the Joyce Center's web site after we catch our collective breath.